We have developed our own dyeing technology and dyeing machine, which allows us to dye the yarn dark and the core white.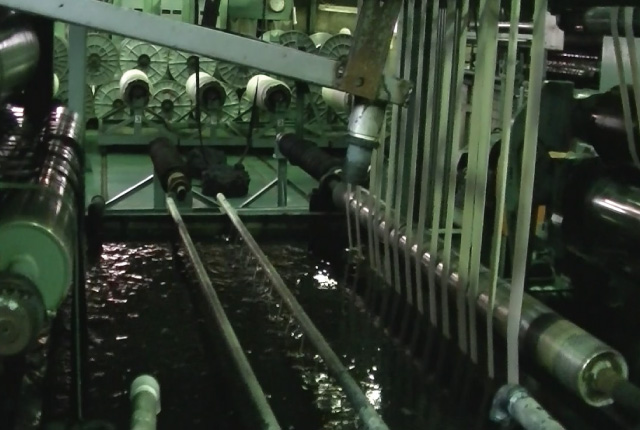 The world's first Eco-friendly Indigo dyeing system ~ SAKAMOTO SOME TARO ~
This is the dyeing system to protect the good environment.

→ Reduce CO2 by not using high temperature water while the process of washing dyed yarn.
---
→Reduction of adverse effect on wastewater treatment by not using detergent at washing yarn process.
No need for detergent when we wash yarn.
---
→ Our technology of waste water treatment meets high standard in Japan.